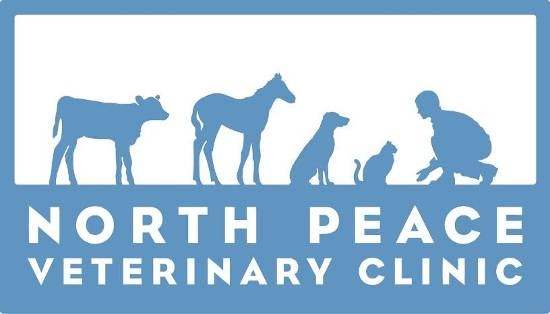 Searching for a supportive, progressive clinic in a great community?
The North Peace Veterinary Clinic is seeking another mixed animal veterinarian, and if you are excited about equine medicine, even better! Whether you are looking for a new adventure or are starting your career as a new graduate, we welcome your enthusiasm and talents! The "energetic city" of Fort St. John, has earned the recognition as one of the best BC cities to live and work in. Indoor and outdoor recreational opportunities abound, with the mountains only a few hours away. We are a busy, mixed animal practice consisting of 75% small animal, 25% beef (cow-calf) and equine. Privately owned and part of our community for over 50 years, we are committed to adapting to the changing needs of our team, patients and clients. Strong mentorship and a team philosophy and support system have contributed to our high staff retention rate. With 8 veterinarians on staff and over 20 support staff, we have a varied, stimulating caseload with opportunities to provide extensive medical and surgical care in a multitude of species. Our team has experience and passions in acupuncture, dentistry, orthopedics and ultrasound in addition to medicine and surgery. We offer a recently renovated modern clinic including a large animal facility, dedicated small animal dental suite with dental radiology, computerized medical records, digital radiology, ultrasonography, IDEXX lab, endoscopy, therapeutic lasers, anesthesia monitoring systems and much more.
Full time veterinarians work a 4 day work week to promote work-life balance. Our generous compensation and benefit package includes a hiring bonus which is added incentive to consider a move to our vibrant, growing, young adult and family oriented community. Visit npvc.ca  and our Facebook and Instagram pages for more information.
Contact:
Dr. Corinne Spitzer, North Peace Veterinary Clinic, RR #1, Fort St. John, British Columbia V1J 4M6; phone: (250) 785-4578; fax: (250) 785-4624; e-mail:
cspitzer@npvc.ca