About
WCVM alumni have a lifelong relationship with their alma mater, and throughout each student's education, the college provides experiences and opportunities that forge the connection.
One of the first experiences occurs in September when the first-year class participates in the traditional White Coat Ceremony — the students' official welcome to the veterinary profession and to the college.
During the ceremony, a representative from the Canadian Veterinary Medical Association presents a personalized white lab coat to each student. As well, every member of the first-year class receives a stethoscope from the provincial veterinary medical association in the student's home province. 
White Coat Ceremony 2020
Please note: Due to COVID-19 protocols, the WCVM will not host an in-person ceremony for members of the WCVM Class of 2024. The WCVM is making alternative arrangements that will be announced in late August 2020.
Questionnaire
Questionnaire for the Class of 2024
Some of the details that you provide in this questionnaire will be included in commemorative information that will be distributed to you and your classmates during the fall of 2020.
Please complete and submit the WCVM Class of 2024 questionnaire as soon as possible. To meet scheduling requirements, please submit your responses by Friday, July 17, 2020. 

Questions? Please contact: 

Myrna MacDonald, Communications, Dean's Office
Western College of Veterinary Medicine, University of Saskatchewan
Cell: 306-291-9950
myrna.macdonald@usask.ca
Check list
Because of scheduling, you will not see the information in advance. To ensure accuracy, please verify all of the information that you provide in your responses.

Before you send in your questionnaire, take a few minutes to go through this check list:

• Did you provide your full name and correct contact information? If possible, please provide email addresses and telephone numbers where you can be reached between July and September 2020.

• Did you include accurate start/end dates (please include month/year) for your education, employment, awards and volunteer experience information? 

• Did you include the correct, complete names of your high school, university or technical institute? Did you include their locations (city/province)? 

• Did you include the correct, complete names of all businesses and organizations that have employed you or provided you with volunteer experience? Did you include their locations (city/province)?  

• Did you include "N/A (not applicable)" in the response windows for questions that did not relate to your experiences? 
Photography
Due to COVID-19 protocols, members of the Class of 2024 will not have professional photography taken on the first day of classes (Monday, August 17). In previous years, these photos are used for the WCVM White Coat Ceremony booklet and as the students' identification photos during their time at the college. 
As an alternative, all first-year students must submit a minimum of two high-quality images (.jpg format) following guidelines provided by the WCVM. Submitted photos do not need to be taken by a professional photographer.
The deadline for submitting photos is Friday, July 17, 2020. Before submitting your photos, please review the following guidelines: 
If you don't have a digital SLR camera, it's acceptable to use your cell phone's camera to take these photos. Before taking the images, please change your phone camera's settings so the photos are taken at the highest quality (high resolution). Your photo files must be at least 1.0 MB in size.
Please ask someone else (a friend or family member) to take the photos for you. Selfies are not acceptable for these submitted photos. Please do not submit graduation photos or other images showing you in formal attire. 
Please take the photos in vertical format (see examples below). We ask that the submitted photos show your body from "hips up." 
Preferably, take the photos outdoors and not in direct sunlight. Use a neutral background (wall, fence or dark trees), but please do not stand directly against the background. Position yourself a few steps forward from the background. 
Casual clothes are fine for the photos, but please do not wear T-shirts with visible logos or images. Please avoid wearing patterns or stripes. A single-coloured shirt or blouse is preferred. 
Do not wear sunglasses or a hat. Do not include pets or any other animals in your portrait photos. 
Please review the photos below for examples of stance. You can stand directly facing the camera, or you can turn slightly (point your right hip toward the camera). 
Before submitting your photo files, please name the files using your last name/first name. Example: macdonald-myrna-photo1.jpg. 
You're welcome to submit more than two photos. We can not confirm which photo we will be using for each student. 
If your submitted photos are not acceptable, we will contact you and ask you to retake a new set of images (with some suggestions on how to improve the images). 
Photo samples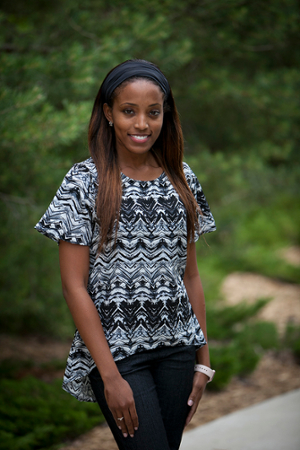 lastname-firstname-photo1.jpg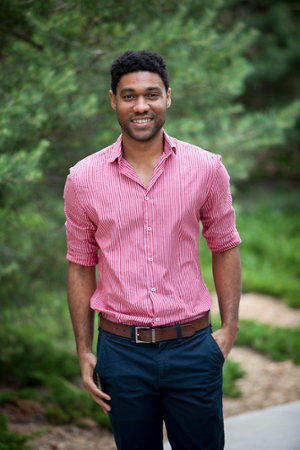 lastname-firstname-photo2.jpg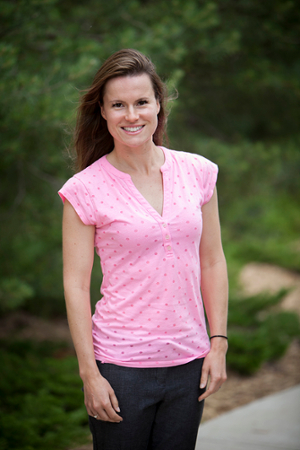 lastname-firstname-photo3.jpg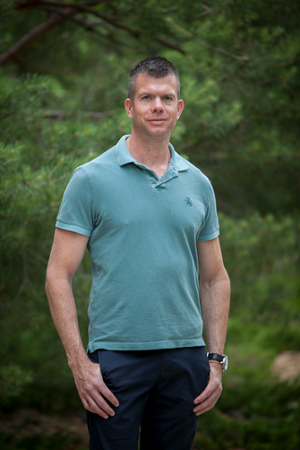 lastname-firstname-photo4.jpg